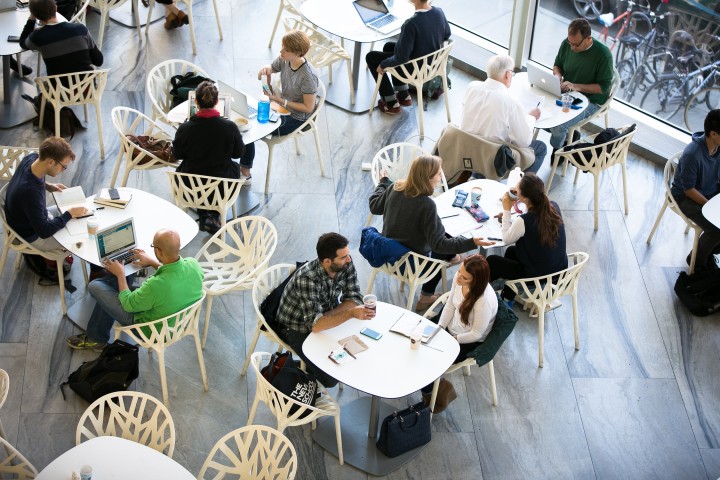 As you make connections with students and fellow alumni, you might wonder about effective ways to grow those relationships and make the most of them.
TIPS FOR AN INITIAL TALK OR MEETUP
If you're a mentee, it's important that you respect your mentor's time and be prepared to fully use that time. If you're a mentor, it's equally important to be prepared to devote what time you have to answering your mentee's questions and providing suggestions. If you're just looking to connect, use the time to learn more about each other and explore opportunities for connecting.
It can be helpful to get the ball rolling by talking about your personal lives and interests. You can start with learning about each other's Columbia College experiences, or to discuss career — work environment, job responsibilities or industry trends.
From there, it's good to establish goals and expectations because, ultimately, it's up to you and your connection to define the terms of your relationship in the Odyssey Mentoring Program. That way, you're both on the same page about what you hope to get out of it.
FOLLOWING UP & STAYING CONNECTED
If you initiated the connection, it's important to send a thank you note within 24 hours of your meeting or conversation. For tips on what to include in a thank you note, please refer to the Thank You Letters resource from Columbia's Center for Career Education.
CCE feels that additional follow-up is appropriate after you have taken someone's advice and have an outcome to report. Examples: contacting someone they recommended, joining a professional association or having read an article they suggested.
You can also follow up when you have an update to share, such as a job opportunity, an upcoming event or something as simple as an article that's relevant to their industries or interests. These are the kinds of interactions that will help you keep up with your network. With time, you'll find a cadence that works for both you and your contacts.