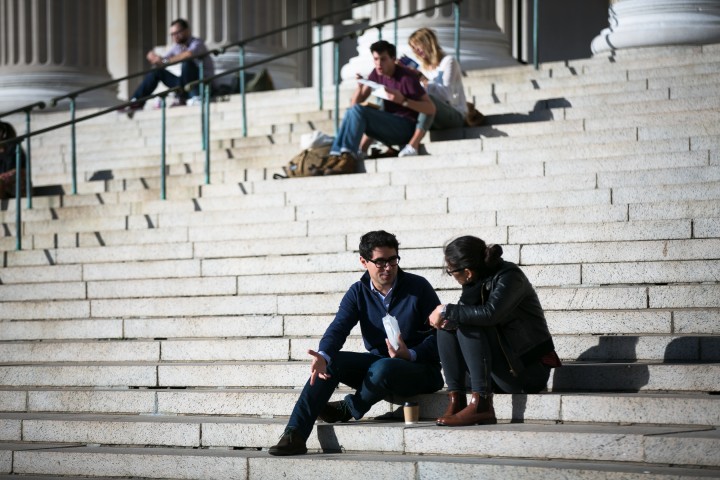 With the many opportunities available at Columbia College — as well as throughout New York City — accessing a unique community of mentors, advisers and experts can help you with questions you're asking, decisions you're making and a lot more.
The Odyssey Mentoring Program is designed to be easy and flexible. You can ask one question, request a long-term mentor or figure it out as you go. You can message alumni, invite them to meet for coffee or just stay in touch over by email, phone or text.
Benefits of the Odyssey Mentoring Program
Connect with the greater Columbia College community — people who took the Core Curriculum, know what it's like to "grow up" in New York City, value critical inquiry and independent thinking, and can understand what you're navigating.

Participate at your convenience. Interact virtually or live.

Find out how to make the most of your College experience, with tips on choosing a major, the best classes to take, things to do in New York City and more.

Expand your network to include those who can help you succeed and can accelerate your professional development.

Establish a sounding board of alumni advisers for help dealing with personal or professional issues.

Learn about industries from seasoned professionals and/or receive guidance as you transition into an internship, the workforce or a career.