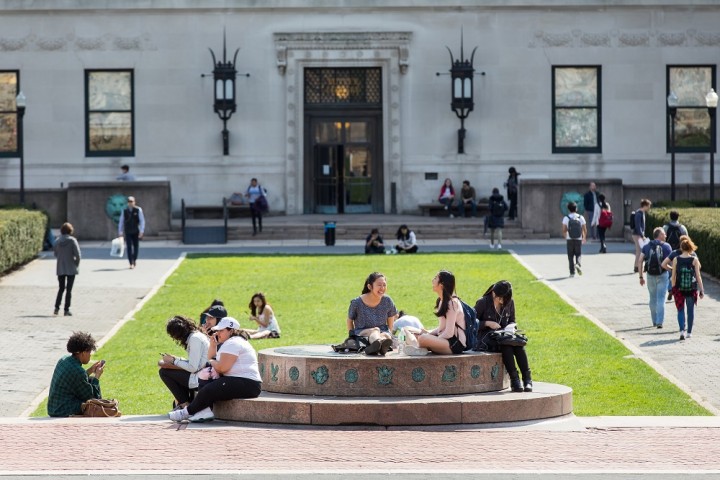 The Odyssey Mentoring Program is designed to be flexible in order to fit a variety of needs among students and alumni. There is no specific time commitment required or prescribed manner for how mentoring must work in this program.
For those interested in longer-term mentoring relationships, here are a few key definitions and list of basic expectations to get you started:
DEFINITIONS
MENTORING (or MENTORSHIP) is a connection between two or more people who focus on the career and personal development of the mentee. 

MENTORS share their time and knowledge, offer ideas and advice based on real-world experience, listen carefully, ask open-ended questions and help the mentee define goals and the ways the mentor can assist with achieving them.

MENTEES are current College students or young alumni looking for guidance as they navigate their Columbia College journey, embark upon their career, consider a career change or explore graduate school. Mentees want to grow professionally, learn skills, explore career paths and expand their professional networks
WHY JOIN?
WHY BE A MENTOR?
Support a College student, a young alum or fellow alumni by sharing your insight, expertise and guidance.

Reconnect with the College on a personal level and reflect on your student experience and journey.

Enhance leadership skills as you advise and counsel others.

Connect with like-minded alumni and grow your personal network.
WHY BE A MENTEE?
Access the insight and advice of alumni who can provide guidance on your academic, personal and professional journey.

Develop leadership skills and deepen your appreciation of the core skills you need to advance to your personal and professional development.

Tap into a support source and build an awareness of opportunities that can enrich your educational experience.

Build a network of advisers and advocates.
EXPECTATIONS 
WHAT IS EXPECTED FROM A MENTOR?
Set clear expectations with your mentee for how and when you will contact each other.

Help your mentee identify and set goals. Track progress and make adjustments as needed.
Maintain and model professional behavior.

Offer feedback and/or define professional behavior where appropriate.
WHAT IS NOT EXPECTED FROM A MENTOR?
To offer jobs or internships.

To have all the answers.

To initiate all contact.
WHAT IS EXPECTED FROM A MENTEE?
Be prepared, professional and respectful.

Send thank-you notes and express gratitude to the mentor.

Exhibit responsibility, punctuality and courtesy.

Be receptive to feedback.
HOW TO CONNECT
Meet for coffee, breakfast or lunch.

Attend an on-campus event together, such as the mentoring kick-off or CCYA coffee chats.

Skype, Facetime, talk on the phone or write emails. Be approachable and accessible no matter the channel

Participate in activities related to common interests.

Take part in Columbia College Alumni Association mentoring activities.

Use the milestones in the Odyssey Mentoring Program system to stay on track toward formal goals.